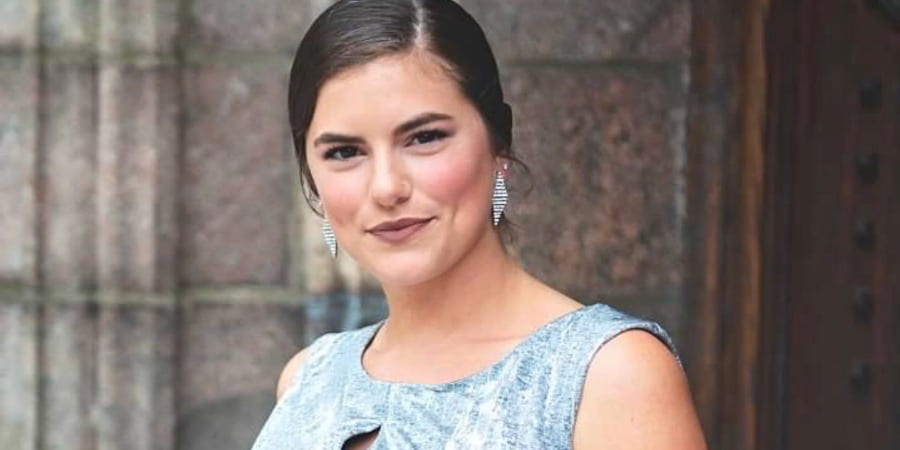 Kylie Moniz: From Bristol Community College to PC, Building A Future of Helping Others
While growing up in Fall River, Massachusetts, Kylie Moniz never thought she'd attend Providence College. It seemed too much of a reach, both academically and financially. But now, thanks to hard work and the GATA Program (a Guaranteed Admission and Tuition Assistance transfer program), Moniz is in the process of earning a bachelor's degree in Social Science at PC – and she's already putting her education to work, helping kids in Fall River.
"I got certified as a preschool teacher right out of high school and I really enjoyed that work. So when I went back to school, I knew I wanted to do something where I could help children, but this time outside of just strictly the classroom setting," she says.
With that goal in mind, Moniz decided to pursue an associate's degree in Behavioral and Social Science at Bristol Community College. While there, she learned about the GATA Program, which provides guaranteed admission and 33% off tuition to earn a bachelor's degree at PC School of Continuing Education (SCE). The program is available to qualifying students attending Bristol Community College and the Community College of Rhode Island.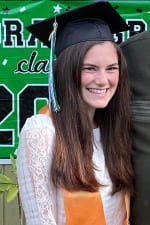 "I never thought I would end up at Providence College," Moniz says. "To me, it was too much of a higher end school. Being a kid from Fall River, I never thought I would end up going to a private university, and the fact that I was given that opportunity along with a big tuition discount was amazing."
After graduating from Bristol, Moniz immediately transferred to SCE in the spring of 2021 and began pursuing a bachelor's degree in Social Science. In less than a year, she's already participated in an internship and has her sights set on continuing on to pursue a master's degree.
"I was lucky to get an internship this year, working with students with behavioral health needs in Fall River public schools," she says. "I worked there already as a paraprofessional at an elementary school. But the principal said he liked my work and had heard good things about me, so I was able to arrange an internship for credit during my off hours, working with the school department's adjustment counselors. Now I want to get a master's degree in counseling, so I can work in the school system as a counselor or social worker."
Moniz says that obtaining a master's degree is something else she never thought she'd do, but that now she knows it's possible, thanks to the GATA Program.
"I have loved this program, and the School of Continuing Education at PC. The professors are so understanding and helpful. The classes are great, there's never too many students in a class and we all are very dedicated as adult students, and it's nice to be surrounded by that," she says.
"Honestly, it's been easy because the program itself is so helpful and supportive. I still have friends attending Bristol and I rave to all of them about this program. People get intimidated, they think they can't get in or it will be too hard or too expensive. But in reality, SCE is so affordable, especially through the GATA program, and it offers so many options and so much support to succeed."
Related Resources
Guaranteed Admission and Tuition Assistance (GATA) Program
Providence College School of Continuing Education