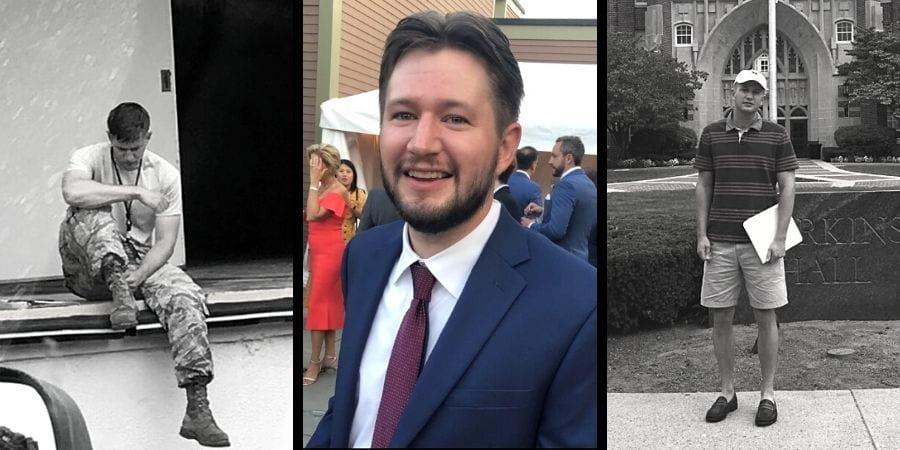 Stephen Callahan '21SCE: From the Air Force to PC and A Liberal Studies Degree
Stephen Callahan '21SCE traveled the world during his tour in the U.S. Air Force – from Guam, Okinawa and South Korea to South Dakota. But next fall he'll go somewhere he never thought was possible – law school.
It's a goal he says he may have never met if it weren't for the experience and support he had transitioning from the military to the Liberal Studies bachelor's degree program at Providence College School of Continuing Education (PCSCE).
"I'm originally from South Windsor, Connecticut. After high school I applied to Providence College. My father, grandfather, great-grandfather and many other family members – 17 in all -had attended the College and I wanted to continue the tradition. But I was waitlisted, so I enrolled at Southern Connecticut State University instead," Callahan says.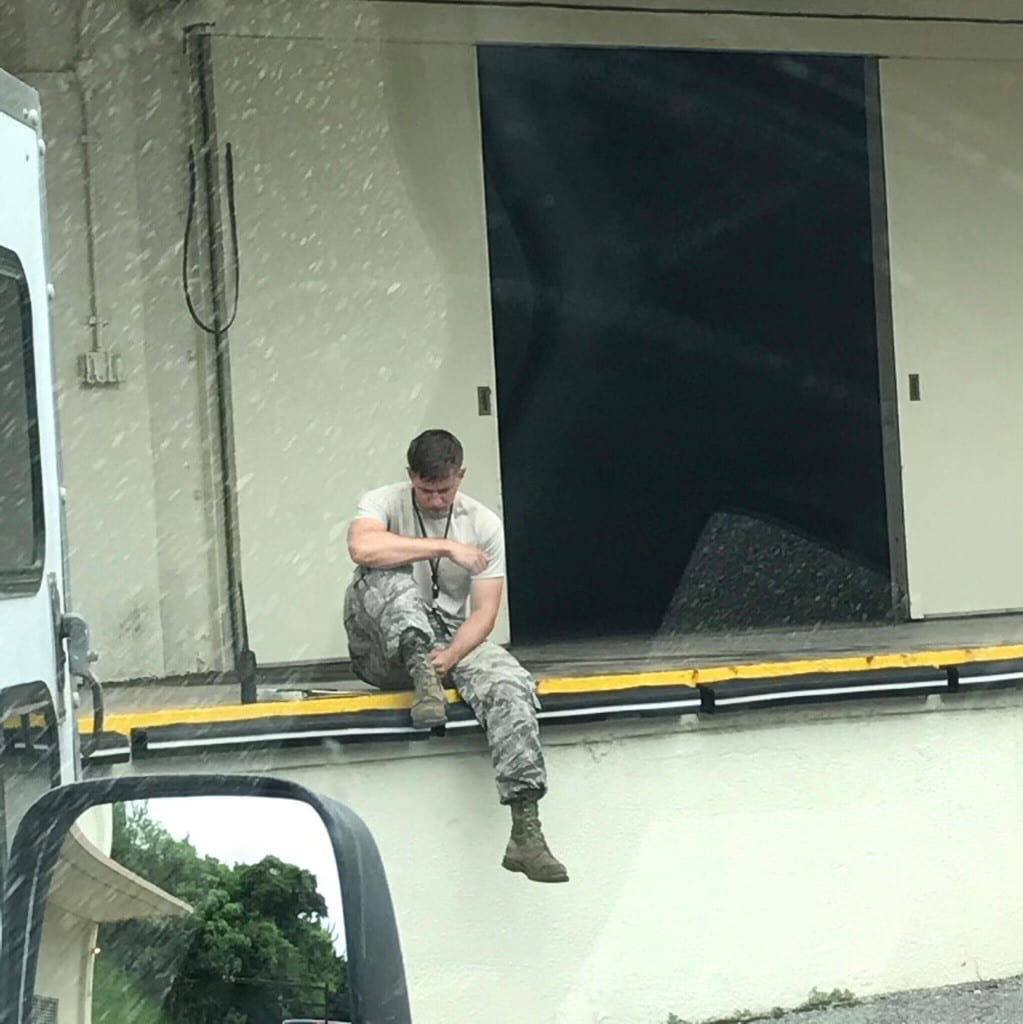 "I did well my first year there, so decided to transfer to the University of Connecticut. But I found the large class sizes difficult and also really wanted to travel the world, so I decided to enlist in the Air Force."
Callahan served in the Air Force for 6 years and fulfilled his desire to travel.
He was stationed in Guam for two years, then in Okinawa, followed by South Korea, where he worked positioning bombs and missiles as part of a defense contingency plan if war broke out.
He spent his last ten months in the Air Force in South Dakota, which is when he decided it was time to think about his next steps.
"I still wanted that PC degree so I decided to apply again, but this time through the School of Continuing Education (SCE). I was fortunate they offered some distance learning courses, so I took a couple of those while I was still in South Dakota. When my tour ended in 2020, I moved to Providence and used my GI Bill benefits to enroll full time."
"I decided pretty quickly to pursue a Liberal Studies degree. It allowed me to transfer the most credits from my prior college courses, and I liked that it was flexible enough that I could take a combination of different sorts of courses, like communication, leadership and problem solving.

I didn't have a specific idea of what I wanted to do with my career at that point, but I thought those skills would always be useful."
Callahan says he was a bit nervous to return to school and didn't have a lot of confidence in his ability to be a good student. But his experience in the Air Force and the environment at PCSCE made all the difference.
"I really matured in the Air Force, so when I enrolled at PCSCE full time I took my studies seriously and really excelled academically. When I was in college previously, I had always felt everyone else in the room was smarter. But with distance learning, I had the chance to see everyone else's written responses as well as my own and it gave me a feel for the fact that I am as strong academically as others, which helped me gain confidence in my studies. The smaller class sizes were helpful for me, too. There are only 10 or 12 students in most classes, so there was no chance to fade into the background. I was an active participant in every class."
"There are also some really great professors at SCE and my advisor, Jennifer Andrews, was very helpful. The hardest part was time management. But striving for excellence is something the Air Force instilled in me and I carried that forward into my studies. I think I'd always been a procrastinator but I found that just committing to doing all the reading instead of skimming made a big difference in my studies. I treated my education like a job."
"It felt unbelievable to graduate," he says. "Receiving my diploma was a special day, and now I'm a fourth-generation PC grad, which I think is pretty cool."
Thanks to his perseverance, Callahan graduated with a bachelor's degree in Liberal Studies in December, 2021. He applied and was accepted to several law schools, and will be attending St. John's University School of Law in the fall.
"I'm not sure exactly what area of law I want to specialize in, but I'm leaning towards public interest. I think there's intrinsic value in studying the law and also savage inequalities in society. I believe in equal opportunity for people, and when they're born into situations where they don't have a strong opportunity to excel, the law can help to provide that chance. I'd like to make a positive impact in that way."
Related Resources
Featured in the Providence Journal June 2022: Veterans Voice: Military experience made this former airman a better student
Resources for Veterans and Military Service Members
Providence College School of Continuing Education