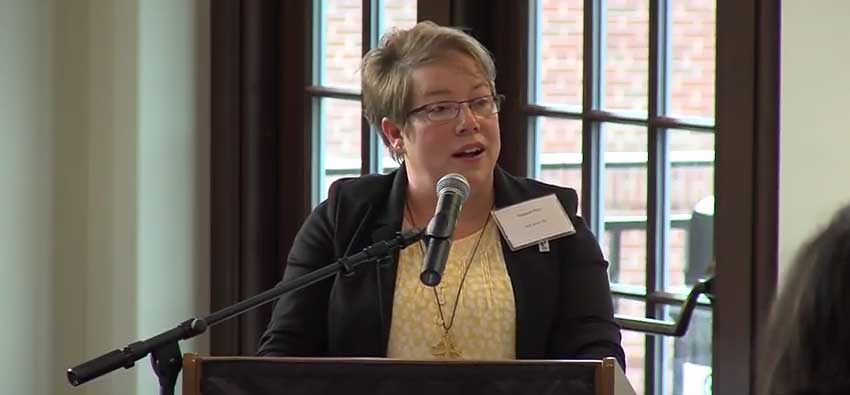 Veteran, mom of four: these two things made it possible to earn my college degree
​​​​​​​​​​​​​​​​​​​​​​​Racquel Ray of Barrington, RI is an Air Force veteran, the mother of four children who range in age from toddler to twenties, a warrior to stay healthy despite a diagnosis of multiple sclerosis and an aspiring priest in the Episcopal Diocese of Rhode Island. In 2016, at age 46, she earned her bachelor's degree in Theology from the Providence College School of Continuing Education. Ray admits that going back to school in the midst of her already busy life was complicated.
"I kept waiting for the right time." But, she says, "There is no 'right time'."​​
Thanks to VA educational benefits and the uniquely supportive and flexible environment of SCE, Ray was able to turn "not now" into "right now." Here, she shares in her own words how her decision to make it the right time to pursue her dreams at SCE has changed her life
and what she feels has been the best part of that journey.
Learn more about the moment Ray knew the signs were right for her to go back to school and how VA Educational Benefits along with the support and flexibility of SCE made it possible​.​