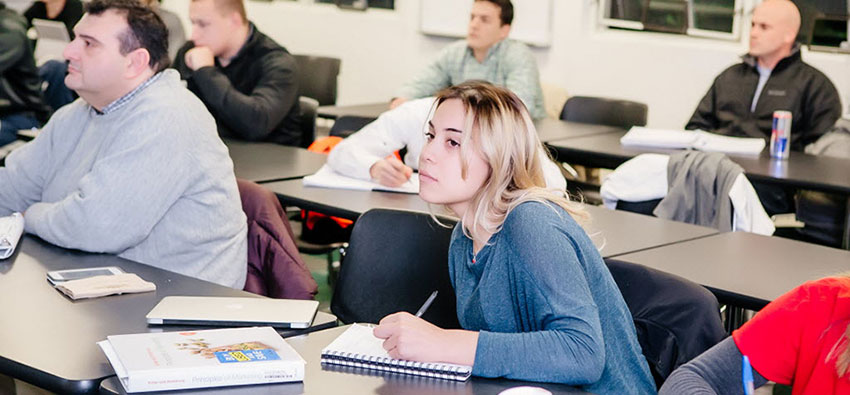 Meet SCE Instructor Kirtley Fisher: Helping students help each other
Kirtley Fisher teaches a course in the Providence College School of Continuing Education called "Leadership and Diversity" — part of the Leadership Development​ major — the way she lives life: engaged.
Students in her course are not going to get longwinded lectures, because the class is "all about them," the 36-year-old Providence resident says.
"It's about students' leadership growth and pushing them to understand themselves and others in the class and people different from them," Fisher says. "It's about challenging people and their assumptions."
Becoming "comfortable with the uncomfortable" is what she wants students to feel by the time they finish her class.
Some of that discomfort this spring will issue from the presidential election campaigns and controversial issues centering on diversity – a prospect she describes as a "daunting" challenge she is looking forward to tackling.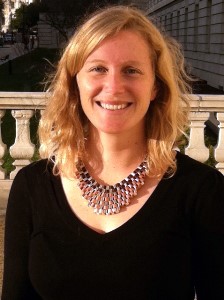 "What I hope [students] get out of the class is something they're able to practice in the class," she says: "Learning how to listen to different opinions, how to express their own opinions and challenge assumptions and biases. Some people don't think they have any."
The young professional's insights have been gleaned from a career behind the scenes, in politics.
After graduating from Emory University with a degree in International Studies in 2002, Fisher moved to Washington, D.C., and served as a legislative aide to RI Congressman Jim Langevin, eventually advising the lawmaker on issues as diverse as education, business, labor and children and families.
This coming spring's class is the third time the Newport native will be teaching the course and she's excited to do it. Schooled in "experience design" and education systems, with a graduate degree in education from Harvard University, Fisher works at the Business Innovation Factory (BIF) in Providence.​​​
"What I like doing is facilitation," Fisher says, "helping others create change. Problem-solving. I'm much more of a facilitator than a lecturer."
What she does at BIF with experience design is apply design thinking practices to help leaders innovate and focus on services and products that clients will actually use, she says.
That experience comes in handy when teaching. Fisher engages her students beyond reading, writing, and listening to guest lecturers. If you're a student in her class, you'll be reflecting on what you're learning and interacting with her as well as with fellow students.
At SCE, students come from a wide range of backgrounds and work experience, and many have families, and apply what they learn about diversity to parenting and co-working on teams, she said.
When not working, Fisher is an avid sports and exercise enthusiast. She exercises almost daily, alternating running with a Cross Fit or Yoga class. Sports is where she finds community, and enjoys a "great groups of friends," she says.
Fisher is named after a favorite patient of her mother's. Her mom was a nurse and that patient had the distinctive English surname, "Kirtley," as her first name, she said.
As she gets to know the next group of 20 or so students this spring, Fisher says she is looking forward to what usually happens as she instructs them: They help teach the class.
"There are so many students who have different backgrounds professionally, in demographics, in age. And in each class I've had, they've helped teach each other," she says. "That's what the class is about."
See also:​
School of Continuing Education Degree Programs