How PC Makes It Possible
Whether your goal is to earn a degree, strengthen your resume with a professional certificate, or advance your career by "skilling up" with a few classes – PC's School of Continuing Education (SCE) makes it possible. Here's a quick look at just some of the ways we help our students achieve their goals, along with some stories and insights from our alumni. They did it – so can you. Request an advising appointment online now >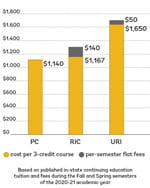 Surprisingly Affordable Tuition
Many people assume that because PC is a private school, our School of  Continuing Education must be expensive. But actually, SCE is more affordable than many state schools.
INFOGRAPHIC: See how the tuition and fees stack up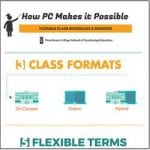 Flexible Schedules and Online Classes
Finding the time to go back to school is a common concern for adult students. See how we make it work.
INFOGRAPHIC: "3+5" formula for flexible class formats and schedules >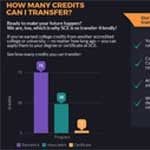 Generous Transfer Policy and Credit for Work and Military Experience
We give credit where it's due – lots of it. See how our generous transfer policy as well as credit for prior work and military experience can reduce the time and money required to get the degree or certificate you need.
INFOGRAPHIC: Transfer Credits and Credit for Prior Experience >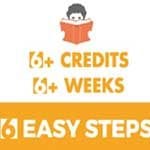 Financial Aid and Scholarships for Adult Students
YES! Financial aid and scholarships are both available to adult students. Applying is free, and
we're here to help. And, there are other ways to help pay for school as well.
INFOGRAPHIC: Apply for Financial Aid in 6 Easy Steps
INFOGRAPHIC: 7 Ways to Afford the Degree You've Always Wanted
SCE Alumni Stories and Insights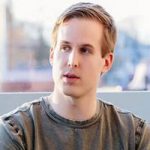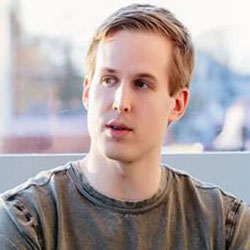 Jared Dodge, Boston, MA – '16SCE, BA Liberal Studies
"When you start something new you have so much anxiety. You're nervous, you're uncomfortable, but what I've come to learn is that when you have that discomfort that's when you're growing the most. That was my biggest challenge, worrying did I have enough time, enough money, am I going to do well. But I've learned to use that feeling of being uncomfortable and just do what it takes to conquer all the smaller challenges one by one. I took classes in the fall and spring, as well as five classes the next summer, so I was able to finish earlier than expected…" See what Jared is doing now >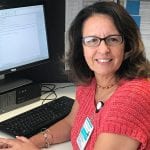 Clara Carvajal, Cumberland, RI – '17SCE, BA Liberal Studies
"I believe that if something has always been in the back of your mind, it's like a seed is there," Carvajal says. "All it takes is an event or somebody talking to you and that seed turns into a spark. I got my associate's [degree] in medical technology over twenty years ago, and getting my bachelor's was just always there in the back of my mind… I got my diploma at 60; it has to be the right moment for you, if it's in your mind and in your heart, it's stuck on you. All you really need is something that inspires you to go for it. It can be as simple as talking to someone. I was inspired by my friend in yoga. So, my advice for someone thinking about going back to school would be this – talk to me! I would gladly tell them my story. " Read Clara's story >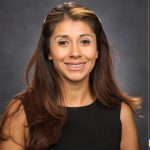 Veronica Lopez, North Attleboro, MA – '18SCE, BA Leadership Development
"Getting into a good college seemed out of reach when I was in high school, and now here I am. The support they give students at SCE is amazing. It's so hard for people in similar situations to mine to get back into school because of work and family. It can feel like it's just a dream, but at SCE they really work with you to make it a reality. My advice to others who want to earn a degree is to just go with it; sign up for one class and just do it. Don't think about the obstacles that get in your way because through faith, life works itself out." Read Veronica's story >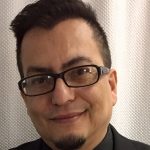 Silvio Cuéllar, Providence, RI – '99SCE, BA Liberal Studies
"It's a challenge to go back to school when you have a family and you are working, but it's also an investment…In my case it has taken me to so many places; working with the church, being involved with the Hispanic community. I'm editor of a Hispanic catholic newspaper, El Católico de RI and my 'Family Corner' column has won first place at the Catholic Press Association in the U.S. and Canada three out of the last six years. I have five songs published and I've been able to go all over the country… After all those sacrifices it's very rewarding to have opportunities to do things that you enjoy…That has allowed me to really enjoy my life, and not feel like I was working at all." Read Silvio's story >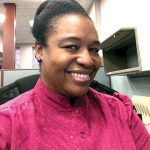 Natasha Bruno, Boston, MA – '17SCE, BA History
"Once I graduated from CCRI, I selected Providence College to pursue my bachelor's degree because of their teaching program but more importantly, when I contacted PC about attending, on two separate occasions, the people with whom I spoke were patient and knowledgeable. The transition from CCRI to PC was easy… Time management is necessary when going back to school while working and taking care of a household. I tried to tailor my courses toward my interests of law and history, making getting work done much easier. It was hard, but I would not trade it for anything." Read Natasha's story >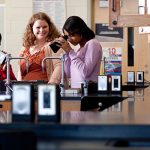 Kelly Melendez Loaiza, Rumford, RI – '11SCE, Teacher Certification Program
"I looked at a lot of the local colleges and universities, including Rhode Island College and the University of Rhode Island and even a private school in California that offered an online program, but they just didn't suit my needs… Some programs only offered classes during the day and I had a full-time teaching job that I couldn't afford to leave…[SCE] was a really, really good fit for me because I was able to take my classes over the summer and after work and it was such a supportive environment. I finished the program in about two years and it really went by faster than I had thought it would. All of the professors were really great and the ability to be physically in the classroom with them I think allowed me to soak in so much more. You learn little bits and pieces of practical knowledge from each of them that then seep into your own practice in the classroom." Read Kelly's story >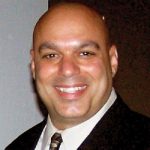 Robert Gianfrancesco, North Smithfield, RI – '17SCE, BA Liberal Studies
"In addition to being an electrician and owner of Alternative Clean Energy Solar Store, I teach electrical technology at Providence Career and Technical Academy. Because I'm a public school teacher I had to get my bachelors degree to keep my job as a teacher. SCE took into consideration all of my education for prior credit and made me feel like family from the beginning. All my teachers cared about my success and about me personally. The combination of these two reasons made it very easy to succeed and finish my degree."