Kristin Cassarino
Contact: Kstpier1@providence.edu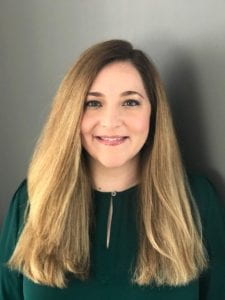 M.A. Modern European History – Master of Arts in History, Providence College
Current Employer: William M. Davies, Jr. Career & Technical High School, Social Studies Department Coordinator
Social Studies and English Language Arts Teacher (grades 9-12)
Significant projects:
District Teacher of the Year 2019-2020
Rhode Island State Teacher of the Year finalist 2020-2021
District Professional Development Facilitator – Developed and implemented over 57 original districtwide staff training workshops and professional development series on improving teaching and learning strategies, effective blended learning methods, and theory-based inclusive pedagogical practices.
National Educators Association of Rhode Island Professional Development Committee Member (NEARI) – Designed statewide professional development workshops on the topics of educator organization, retention, and student equity in the classroom for NEARI members.
Women United Member and Presenter – United Way of Rhode Island
Community Volunteer and Literacy Advocate – One of 144 Rhode Island women selected to work with the United Way of RI to focus on organizing strategic supports to create literacy opportunities for young Rhode Islanders. Presented professional learning opportunities to UWRI members on topics of racial equity in education and the power of inclusive literature in the lives of adolescents.
Biography:
Kristin Cassarino is a passionate and energetic veteran Rhode Island educator. With more than ten years experience teaching Educational Psychology in the Teacher Certification Program at her alma mater, Providence College, Ms. Cassarino brings dynamic teaching strategies and a wealth of practical theory-based methodology to pre-service teachers. As an alumnus of the Teacher Certification Program herself, Kristin has a deep appreciation for the unique needs and challenges of her students. A first generation college graduate, she holds a Master's degree in modern European history from Providence College and a Bachelor's degree in European history from the University of Rhode Island where she graduated summa cum laude. Kristin currently serves as the Social Studies Department Coordinator and teaches 9th grade social studies at William M. Davies, Jr. Career & Technical High School. During her tenure, Mrs. Cassarino has served in many leadership capacities including Mentor Program Coordinator, curriculum designer, and state and local district professional development facilitator. Notably, Kristin Cassarino was selected as 2019-2020 District Teacher of the Year and was a finalist for 2020-2021 Rhode Island State Teacher of the Year. Mrs. Cassarino is a champion of equity in education and is dedicated to multicultural approaches to teaching and learning.
Courses taught:
Educational Psychology – Teacher Certification Program (EDU 201)
Educational Psychology – Master of Education in Urban Teaching graduate-level course (EDU 791)