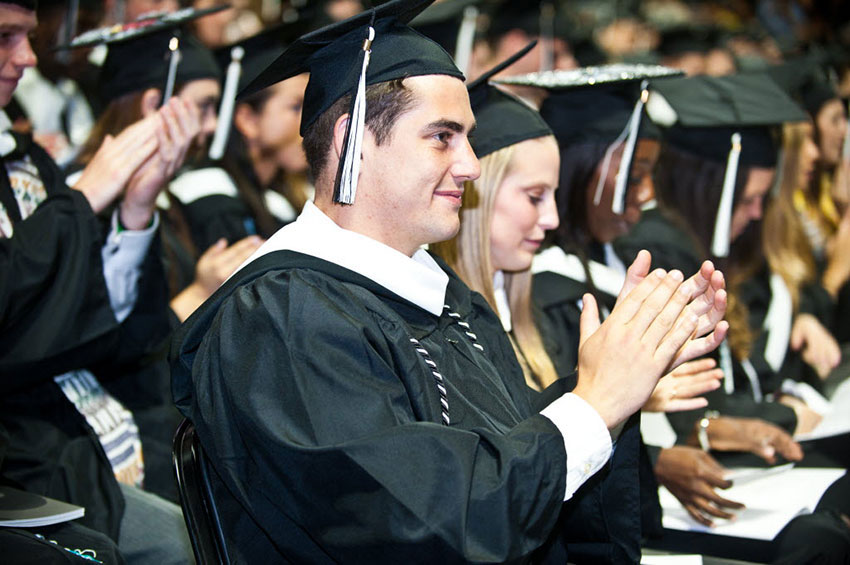 Commencement 2018
Commencement 2018 will take place May, 20 Dunkin Donuts Center 11:00 am
SCE Commencement Guide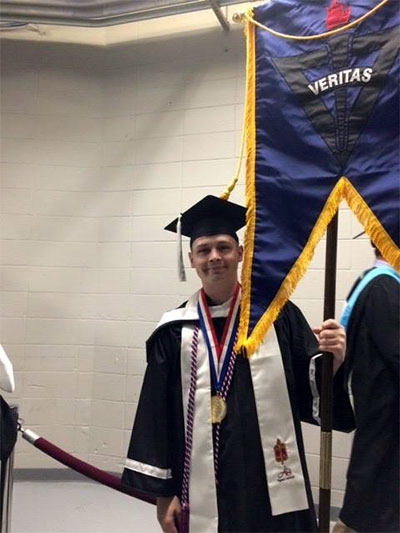 Highlights from 2017  Commencement
Congratulations to School of Continuing Education (SCE) graduates whose hard work and determination paid off as they received their degrees at PC's ninety-ninth Commencement Exercises on Sunday, May 21! Sean Moore, Army Veteran and father of 4, was SCE's Flagbearer at the ceremony.
His story is a wonderful testament to the power of persistence and believing in one's self.