Site Home
>
Transfer Credit in the School of Continuing Education
Transfer Credit in the School of Continuing Education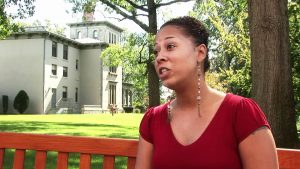 Ready to make your future happen? We are, too, which is why SCE is so transfer-friendly! Consider this: If you've earned college credits from another accredited college or university — no matter how long ago — you can apply up to 75 credits toward a bachelor's degree; 36 credits toward an associate's degree; and 3 credits toward a certificate.
Whatever your background, there's a place for you at PC SCE.
Our policies regarding the transfer of credits are simple and straightforward.
All courses you submit for transfer credit must have been taken at an accredited college or university;
You earned a grade of C or better in the course (you cannot earn transfer credit for a C-minus grade);
All courses are reviewed by the Admissions Committee to determine that they are comparable in content to Providence College courses;
At least half of the courses required for your major must be completed at Providence College;
We do not accept remedial, developmental or pre-college level courses.
Requesting transfer credit is easy, too
Simply review the requirements of your degree or certificate program;
Match the courses you have completed at other institutions to SCE program requirements. Every bachelor's program has room for some "free electives," where transfer credits can often fit
Request official transcripts from each institution you attended, using this handy Transcript Request Form.
Credit for Community College students
SCE has transfer agreements with several community colleges. These agreements ease the way for students who have earned an associate's degree to transfer to SCE and complete their bachelor's degree. In fact, students who meet the requirements are guaranteed admission into SCE.
We'll waive your $55 application fee;
You can apply for special scholarships for transfer students;
You may transfer in up to 75 credits from your community college coursework to SCE.
To learn more about our agreements with specific community colleges, check these links:
The Guaranteed Admission and Tuition Agreement (GATA) with CCRI & BCC
Community College of Rhode Island (CCRI) Agreements
Bristol Community College (BCC) Agreements
Quinsigamond Community College (QCC): Fire Science
Get credit for what you know
We recognize that students gain substantial knowledge in a variety of ways — through work, volunteering, military service, job training, reading and travel.
SCE allows you to earn credit for documented "prior learning" that has taken place outside of the classroom. A maximum of 30 credits of prior learning credit may be applied as elective credit in a bachelor's degree program. These credits count toward your overall allowance of 75 transfer credits.
Here's how it works — choose the program that best fits your situation