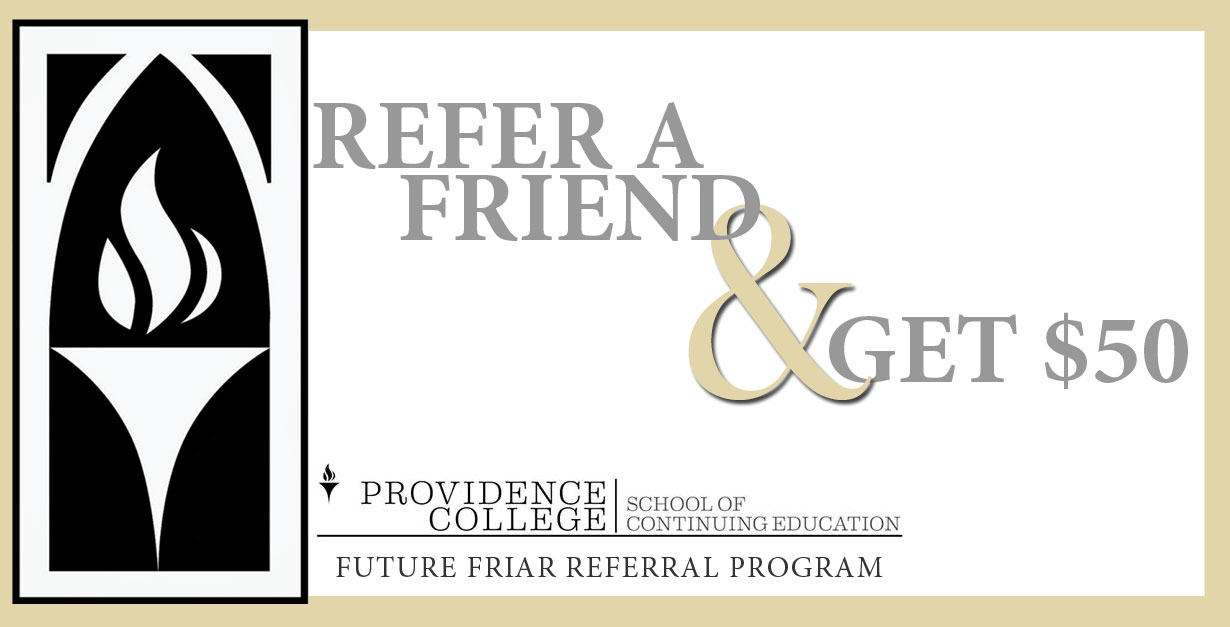 Future Friar Referral Program
The Future Friar Referral Program (FFRP) allows School of Continuing Education (SCE) students* and alumni* to share their passion for the SCE by referring future students.
Future Friar Referrers are eligible to receive a $50 Amazon gift card each time they make a referral, as long as that individual takes one of the following actions:
Meets with an SCE adviser;
Registers for an SCE Class; or
Applies to an SCE degree or certificate program
What are the benefits? 
Refer as many people as you like — family, friends, co-workers
We'll provide you with helpful resources, including e-newsletters
Enjoy our annual social gathering for referrers
How do I become a referrer?
SCE alumni and current students are welcome to participate
To learn more, contact Assistant Dean Anne Nagle: 401.865.2817; anagle@providence.edu.
* Employees of Providence College, including student workers, will be taxed on the value of the gift card, according to IRS regulations.