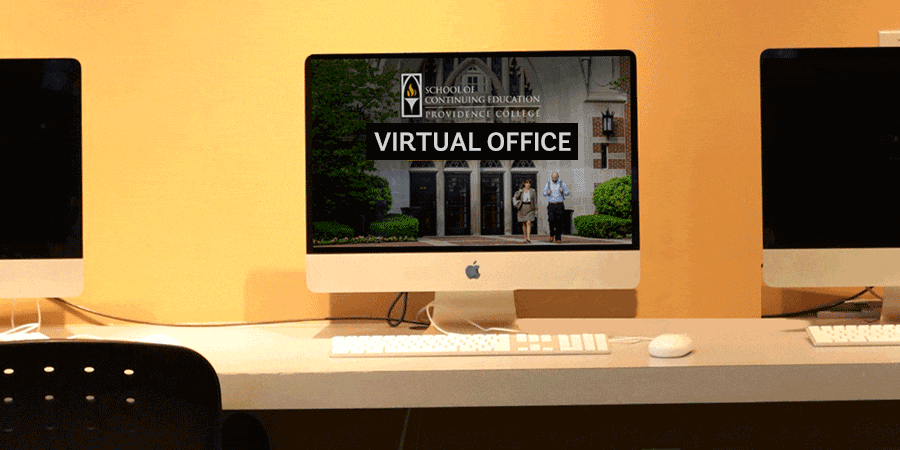 Site Home
>
SCE Virtual Office & Coronavirus Guidelines
SCE Virtual Office & Coronavirus Guidelines
As Providence College reopens for classes this Fall, we do so with the health and safety of our entire community at the forefront of all we do. To that end, the School of Continuing Education (SCE) has implemented some new virtual services and in-person guidelines to facilitate physical distancing, in addition to PC's college-wide guidelines and policies for on-campus learning and activity during the pandemic.
Please review the following information in full prior to coming to campus for any reason.
SCE Virtual Office In the interests of the safety of our entire community, SCE is encouraging prospective students, current students, faculty and community members not to come to campus when it can be avoided, except for scheduled on-campus class meetings (which will follow the College's guidelines for safe teaching and learning – see below for more information).
In order to make this possible, we have implemented a Virtual Office, through which our staff can serve the vast majority of needs via a live, online interface.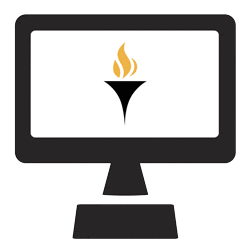 Virtual Office Link:
providence.edu/SCEvirtualoffice

Virtual Office Hours:
Monday – Thursday, 12:00 p.m. – 7:00 p.m.
Friday, 8:30 a.m. – 4:30 p.m.
Virtual Office Services:
All services that would be provided when "dropping in" to the physical SCE office will be provided virtually.
Virtual Advising Services:
For more detailed and individual advising, prospective and current students may request a virtual advising appointment online at providence.edu/SCEadvising, or log on during the SCE Advising Office's own designated drop-in Virtual Office Hours (please check back soon for link and hours).
Guidelines for SCE Students, Faculty and Staff Coming to Campus
During this time our office will maintain minimal on-site staffing to serve prospective and current students, faculty and community visitors. The on-site staff member will provide assistance on a first come, first served basis. There is also a computer available at the reception desk that you may use to connect with a staff member via the Virtual Office during virtual office hours as noted above, if you choose.
Everyone coming to campus will be required to comply with the following protocols:
SCREENING
Before their first interaction with the campus community each day, faculty, staff, and students will be required to complete a self-screening for COVID-19 symptoms or recent exposure to someone who has tested positive.
Employees and students who live off campus will complete self-screening before coming to campus. This will occur through the use of a mobile/desktop messaging system, using the platform that provides Friar Alert emergency messages. Faculty and staff members began using the system on Monday, Aug. 17 and it will be rolled out to students before classes begin.
FACE MASKS
Face masks are required for everyone who is on campus at all times, with limited exceptions.

PHYSICAL DISTANCING
Persons on campus should take all possible steps to maintain six feet of distance from others (physical distancing) at all times. The College has taken extensive measures, through the configuration of classrooms and other spaces and through the implementation of new traffic patterns, among other steps, to help facilitate physical distancing. However, much of this responsibility will fall to individuals.
LEARNING SPACES
New physical distancing capacity limits have been determined for all classrooms, labs, studios, and other learning spaces, including group and individual study spaces. Furniture will be removed from classrooms and other common areas where appropriate to create more space and Plexiglas barriers will be installed in certain larger classrooms to provide extra protection. Multi-person furniture will be marked for proper physical distancing or will be removed.

Concurrent classes will be reduced through scheduling adjustments and the increased use of hybrid or blended teaching models.
Guidelines for Visitors Coming to Campus
Visitors to SCE who plan to come to campus for any reason must provide our office with 24 hours notice. Please call (401) 865-2487 or email sce@providence.edu to notify us of your intention to come to the office.
People who would normally visit campus – such as guest speakers in class settings – are asked to make contact by other means, using video conferencing or other technologies whenever possible.
Any person experiencing one or more COVID-19 symptoms should not come to the campus under any circumstances.
Upon arrival at campus, all visitors are required to provide the name and contact information for the person with whom they will be meeting at the campus entry gate.
Visitor checkpoint screening protocols will be established at campus entry points and/or places that are heavily visited by the public. Those experiencing symptoms or reporting contact with someone who has tested positive will be denied entry to campus or, if they are already on campus, will be directed to leave.
Face masks are required for everyone who is on campus at all times, with limited exceptions.
PC's College-Wide Guidelines for Health and Safety, Teaching and Learning, and More
The College has established a comprehensive set of guidelines and policies to help ensure the health and safety of the entire PC community while on campus. In addition to the SCE pandemic response services and policies noted above, all students, faculty, staff and visitors must also follow the College-wide guidelines and policies while on campus and in class.
Reopening Providence College(opens in a new tab)

(opens in a new tab)