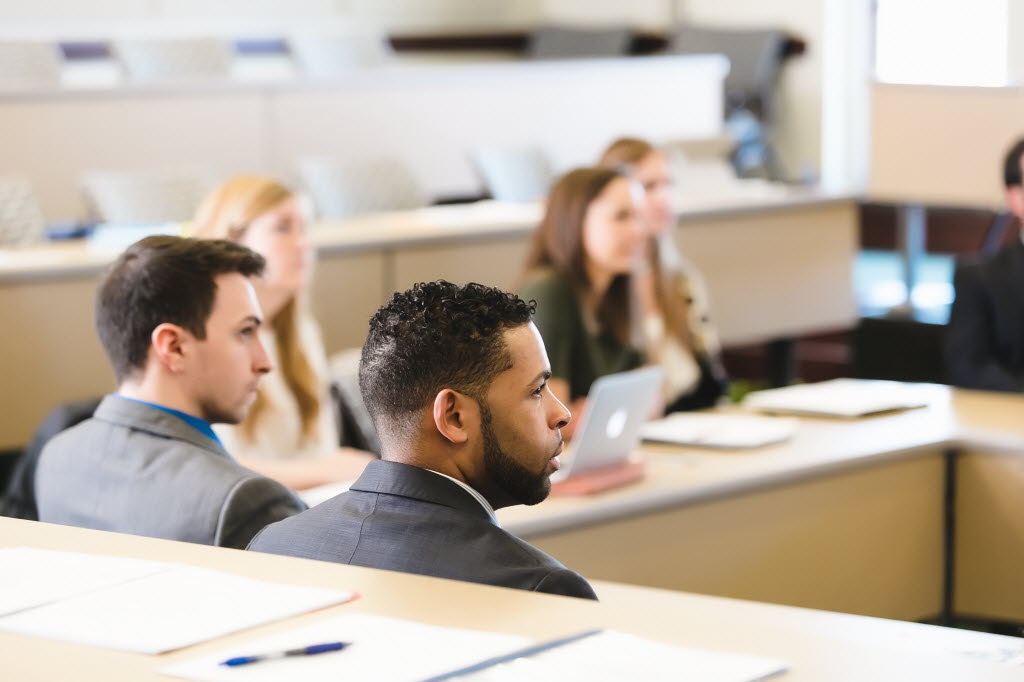 MBA Preparation Courses
Gain the Business Foundation You Need to Succeed in an MBA Program
Interested in applying to an MBA program but don't have the required academic background? You don't need to have majored in business in order to apply to an MBA program. Students from a variety of majors outside of business can be accepted into and succeed MBA programs. However, it's likely you'll need to fulfill a series of prerequisite courses.
We have good news for you. The School of Continuing Education (SCE) offers a wide variety of MBA preparation classes throughout the year that can help fulfill prerequisites and provide you with a solid foundation for your future studies. You can choose the classes you need and the schedule you prefer.
Each MBA program has different requirements, so be sure to check with the school(s) you're interested in. The following courses are often required prerequisites for MBA programs, and are typically offered as follows:
Course Name
SCE Course #
Fall
Spring
Summer
Campus-based or Online
Financial Accounting
ACC 203
X
Campus-based
Managerial Accounting
ACC 204
X
Campus-based
Managerial Finance I
FIN 207
X
X
Both
Managerial Finance II
FIN 308
X
Campus-based
Micro Economics
ECN 101
X
Both
Macro Economics
ECN 102
X
Both
Principles of Business Management
MGT 101
X
X
Campus-based
Business Law/Legal Environment for Business
MGT 330
X
Campus-based
Principles of Marketing
MKT 205
X
X
Both
Mathematics for Business Analysis
MTH 108
X
Online
Introduction to Statistics
MTH 217
X
X
Both
(Note: The Providence College MBA Program also offers certain MBA prerequisite courses)
Benefits: 
Part-time evening and online classes offered year-round
Tuition is just $360 per credit, comparable to most RI and MA state schools
Small classes with faculty who accommodate working adults
Advisers help you get started and reach your goals
Who Should Enroll?
Students who do not have an undergraduate degree in business and who intend to apply to an MBA or other master's program in business
Undergraduate business majors who may be missing prerequisite courses
Working professionals who seek a foundation in business without a degree
Certificate Options:
Students seeking a well-rounded foundation in business knowledge and skills can enroll in our five-course Business Certificate, which includes several MBA prerequisite courses:
Financial Accounting
Principles of Micro Economics or Macro Economics
Managerial Finance I
Principles of Business Management
Principles of Marketing
We also offer a Certificate in Management.