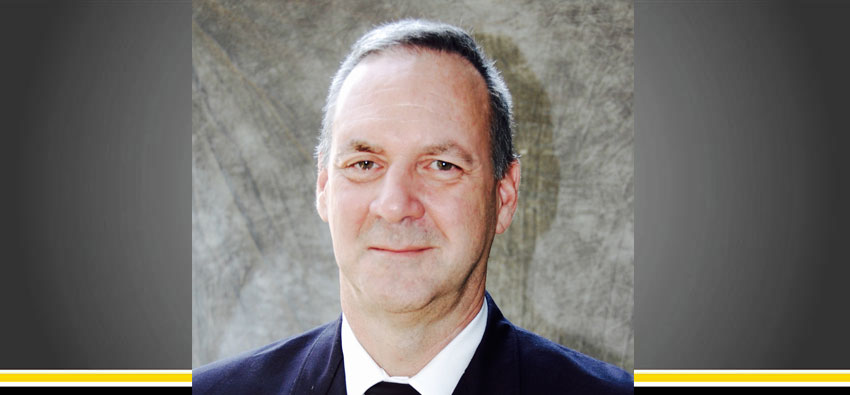 PC SCE Faculty Feature: 12 Questions with Paul Doughty
​​​​​​​​​​​​​​​​​​​​​​Paul Doughty is an arson investigator with the Providence Fire Department. Since 2015 he's also been an adjunct faculty member at Providence College School of Continuing Education, teaching courses in the SCE's Fire Administration bachelor degree program. He's an expert on the subject matter, of course, but he's also pretty well-versed on Providence College – he received his own degree in Fire Science at PC in 1995. While investigating and fighting fires no doubt has put Paul in some scary situations in his career, believe it or not, it's not the scariest thing he's ever done.
Read on to learn more…
1.The last thing I read was:
The Black Swan by Nassim Nicholas Taleb
2.Number one on my bucket list is:
Visit Australia.
3.My favorite movie is:
Apocolypse Now because of its portrayal of the soul-bending duality of war.
4.If I wasn't teaching or working in my chosen field, I would:
Backpacking.
5.The most memorable moment in my career is:
My appointment to the Providence Fire Department.
6.The scariest thing I've ever done is:
Raise my children.
7.My iTunes account (or CD rack) is mostly filled with:
Blues.
8.My favorite spot on campus is:
In front of Harkins Hall.
9.If I had to choose just one, I'd choose: dog, cat, or goldfish?
Dog
10.People would be surprised to know that:
Play the Harmonica
11.What do you like most about teaching adult students?
The practical based intellectual challenges they raise in class.
12.Do you feel you've learned anything from your students in return?
I've learned to challenge myself to examine solutions through different lenses.
Related Resources