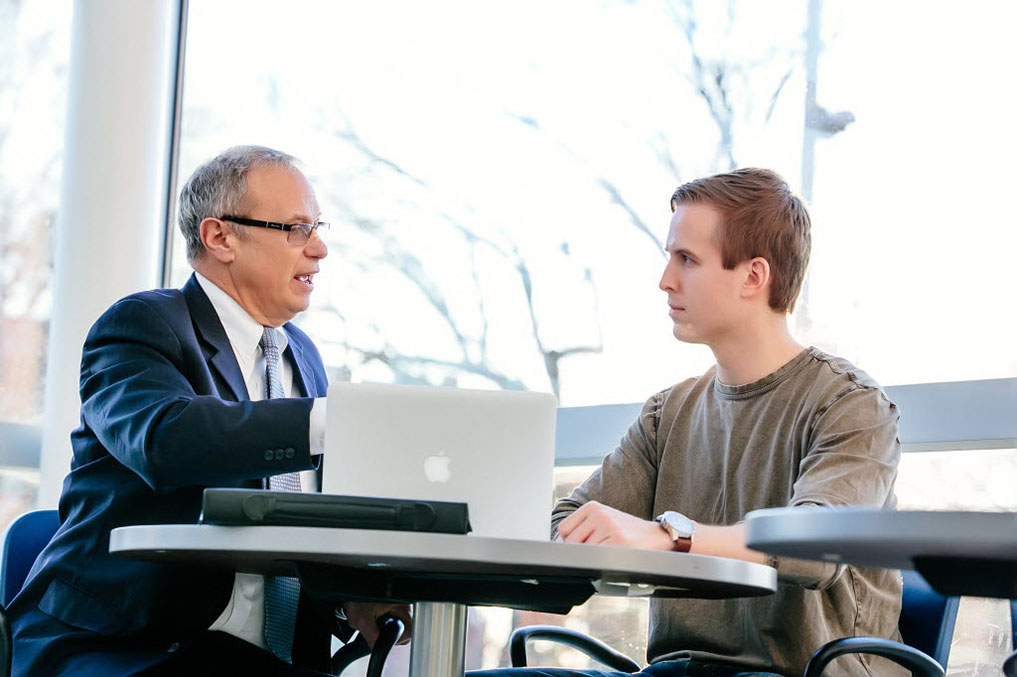 Adult Internships
Most think of an internship as a summer job for traditional college students, but more adult students, college grads, and mid-career professionals are discovering that internships are a way to enhance their marketability. This is certainly true here at Providence College's School of Continuing Education. We encourage internships for our adult students in many sectors, including education, healthcare, government, and communications.  ​
What is an internship?
An internship is a structured, supervised work experience that enables students to earn academic credit, while gaining practical, professional exposure to a particular career field.
Why an Adult Internship?
92.5% of employers consider prior experience in hiring decisions
77% of employers prefer relevant experience
55% of employers look for relevant internship experience
Additionally, those who complete internships feel more prepared and satisfied​ with the knowledge and skills gained during college.
Changing Careers or Changing Focus
Like a young college graduate, you need to sell yourself and possibly enter a field in which you may have little or no experience.  While your résumé can highlight transferrable skills from your previous work, you also need to demonstrate knowledge, interest and abilities that make you an attractive candidate for that new field.  This is when an adult internship can serve you well.  It builds your knowledge, demonstrates your interest, and offers you a platform to demonstrate your skills "at work" in a real setting. Furthermore, it provides you with a valuable opportunity to earn the recommendation of an industry practitioner (your internship supervisor).
Balancing a Full-Time Job
When we first suggest an internship, many of our students immediately dismiss the idea because they cannot afford to take time off from their full-time job.  But there are ways to make an internship feasible.
Completing an internship with your current employer. You may currently work in sales, but your career goal is to work in marketing, finance, accounting, human resources or another department. Your internship project would need to be separate from your day-to-day work (offering added value for your employer); however, this arrangement offers you flexibility and convenience to work on this additional project.  We've had several students complete internships this way.
Completing an internship as a volunteer.  We've also had students serve non-profits that are meaningful to them, including one student who served on her church's administrative committee. The committee met in the evenings, which allowed her to maintain her work schedule during the day.
Bottom line: Internships are valuable career opportunities that, with the right arrangement, can be feasible and beneficial  – even for busy working adults.
To learn more, contact SCE's Academic Counselor, Jennifer Andrews.​
Related Resources: