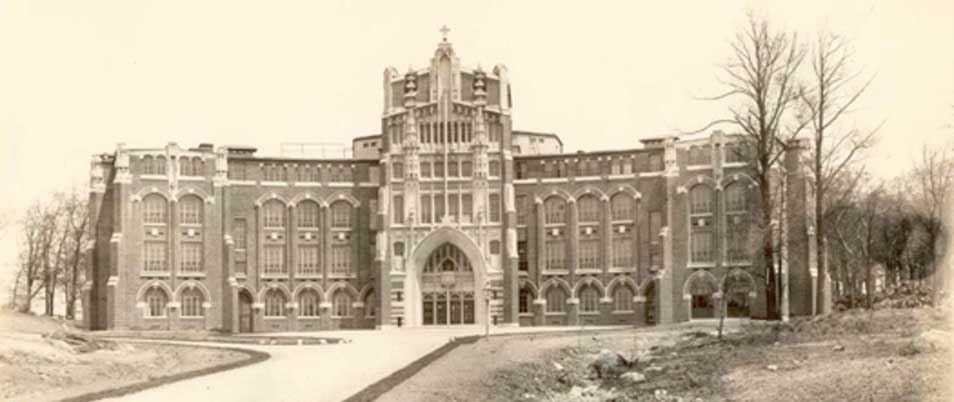 Celebrating a Century of Continuing Education for Adults
PC's School of Continuing Education (SCE) Traces Its Roots Back to 1918, When The First Night Courses Were Offered to Women
One hundred years ago this month, Providence College offered the first continuing education courses for adults. And not only was the college an early adopter of offering continuing education classes for adults, those first courses were taught exclusively to women.
Today's Providence College School of Continuing Education (SCE) can trace its roots all the way back to October, 1918, when the first credit-bearing courses for adult students began. The night courses were taught by Dominican faculty and offered to women who were members of various religious orders.
The "undergraduate extension study" (which eventually came to be known as the School of Continuing Education or SCE) was officially formed in 1925. By 1955 it had enrolled more than 7,000 students. By the time the undergraduate day school initiated co-education in 1971, 248 women of various religious orders and 97 laywomen had already attained a bachelor of arts, bachelor of philosophy, master of art, or master of education degree through the extension school.
Since then and throughout its history, SCE has continued to change lives through innovative programs, including launching Rhode Island's first Fire Science degree program in 1973 and offering the College's first online courses in 1999.
Find out more and get a look at SCE's impressive and inspiring history at-a-glance on PC's centennial celebration website >