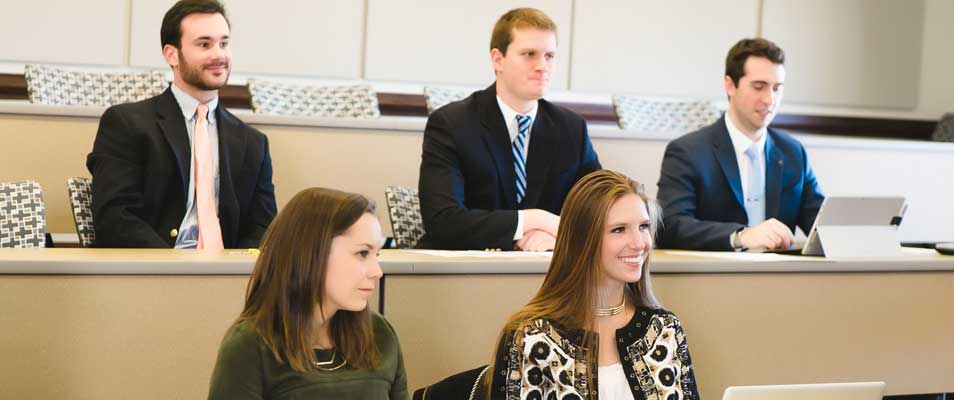 Leadership Development Program
Whether you're working in business, the non-profit sector, or government, today's rapidly-changing and complex society requires greater leadership skills than ever before. It also requires a new approach to leadership – one that's focused on collaboration, community, problem-solving, transparency, authenticity, diversity, and results.
Our Leadership Development program is designed to help you develop these skills no matter where you are in your professional career, from entry-level to executive-level. The program is based in Providence College's distinctive Liberal Arts core, is focused on practical experience, and is personalized to your individual goals.
Bachelor's Degree in Leadership Development
The bachelor's degree program is ideal for young professionals who don't yet have a bachelor's degree or who are in the early stages of a career and want to augment their skills and credentials in order to move into a leadership role. Providence College School of Continuing Education (SCE) is the only college in Rhode Island to offer a bachelor-level degree in leadership. Learn more about the degree program >
Certificate in Leadership Development
For professionals who already hold a bachelor's degree or higher, the Certificate in Leadership Development is an excellent way to build in-demand leadership skills and credentials that will help to take your career to the next level. The five-course program provides the leadership skills and knowledge that are critical to success in today's leadership roles. Learn more about the certificate program >