Vince Petronio
Contact: vpetroni@providence.edu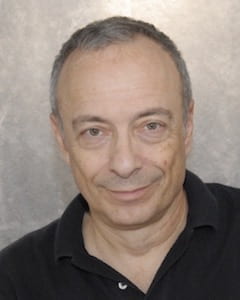 Highest degree earned: MA, University of Illinois 1976
Current Employer: University of Rhode Island
Significant projects: Semi-professional Actor and Director
Biography:
1977 to Present: University of Rhode Island Associate Professor of Communication Studies
I've taught online COM classes for PC for over 15 years. During the years 1996-2005 I was the Chief Information Officer for the Providence Campus AND retained the role of Communication Studies Program Coordinator and taught one COM class per term. I also trained PC and URI Faculty in Sakai. I returned to the main Kingston Campus full time in January 2006 to teach the following courses:
COM100 Communication Fundamentals
COM221 Interpersonal Communication (F2F and On Line)
COM230 The Art of Storytelling
COM334 Orality and Ancient Greece (A Rhetorical Critical View of Ancient Greece)
COM335 Orality and Ancient Rome (A Rhetorical Critical View of Ancient Rome)
COM435 Directing Group Performance: Advanced Storytelling
WMS350 Gender and Women's Studies: Sex and Gender in Ancient Greece and Rome (On Line)
In addition to teaching I'm a semi-professional actor and director in RI.
Courses taught: COM101 Human Communication and COM375 Intercultural Communication.