Susan Dargan
Adjunct Professor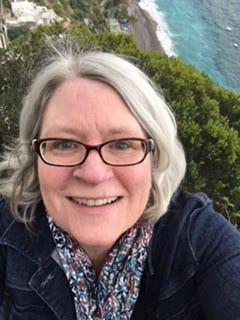 Contact Information:
sdargan@providence.edu
Education:
Ph.D. in Sociology- Boston University
Biography:
I am from Natick, Massachusetts, and I received my undergraduate degree in Sociology and Government at Simmons University in Boston. My doctoral dissertation, From Other to Ordinary: The Irish in Newton, Massachusetts from 1870 to 1920, focused on the assimilation of Irish Catholic immigrants in the city of Newton. I taught in the Department of Sociology at Framingham State University, eventually became a department chair, and was appointed as the founding dean of the College of Social & Behavioral Sciences, which eventually became the College of Education and Social & Behavioral Sciences, in 2014. I have conducted research on Irish Catholic assimilation and the scholarship of teaching and learning. In 2012, I received the Distinguished Faculty Award for Excellence in Teaching. Prior to becoming a dean, I was a leader in the faculty union, and I served as an elected school committee member in Southborough for 12 years.
Significant Projects:
In my role as an academic dean, I work on a variety of projects, including grant applications; diversity, equity, and inclusion initiatives; academic policy development; and student success and retention initiatives.
Current Employer:
Framingham State University (Dean of Education and Social & Behavioral Sciences
Courses taught:
Race and Racism, Sociology of Sport, and Urban Sociology