Marcia Feole Harrop, Ed.D.
Contact: mharrop@providence.edu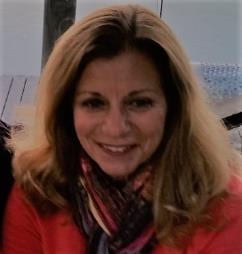 Highest degree earned: Ed.D. Curriculum Studies & Program Development w/minors in Teacher and Multicultural Education
University of Massachusetts at Amherst, 1999
Current Employer: Providence College SCE (1992-present)
Significant projects:
Faculty Liaison to Eta Lambda Honor Society
Inducted as an Honorary Member in 1993 to the Eta Lambda Society
Coordinating Holiday Drive for the Smith Hill Community Development Center
Assisting in the Planning & Preparation of the Eta Lambda Induction Ceremony
Reviewing Applicants for the Eta Lambda Scholarships
Collaborator/Teacher for the SCE Writing Project/Office of Academic Services
Collaborating with the Office of Academic Services to work closely with incoming Freshmen on promoting and strengthening their writing skills.
Teaching Writing 100 Writing for College Success
Member of ASTAL – Academic Society for the Teaching of Young Adult Literature
Coordinating & Participating in Seminars for teachers featuring Young Adult authors. Participating in Summer Writing Institutes/working with Young Adult authors
Volunteer Board Member for Function & Marketing for the Galilee Beach Club
Collaborating with other Board Members to facilitate the operation of the Club
Assisting the Club Manager with the decor and creation of technical & written publications to promote the Club
Chairing a Sub-Committee to assess and determine Rental Fees
Biography:
"The true voyage of discovery consists not in seeking new landscapes but in having new eyes," a quote by French novelist Marcel Prost, offers insight into Dr. Harrop's philosophy and her dedication to her teaching career that began with K-12 public school teaching in Cranston, open classroom at the elementary level and English at the secondary level. A Masters in Literacy and a Doctorate in Curriculum Studies with minors in Teacher Education and Multicultural Education afforded her positions as a K-12 Reading Consultant and Facilitator of the Curriculum Council to oversee the K-12 assessment and development of Curriculum in all academic & non-academic areas. Hired in 1992 to teach Children's Literature, Dr. Harrop has dedicated her career at PC to encouraging SCE & day students to look beyond the content and embrace a relevant and comprehensive view of life through her Young Adult Literature, Culture & Identity, Introductory Writing and American Literature classes. Her latest class, An Introduction to Harlem Renaissance Literature acquaints students with the innovative and influential individuals of this historical movement whose impact on literature, art, music and culture is still felt today.
Courses taught:
English 201 Introduction to Harlem Renaissance Literature
English 209 Young Adult Literature
English 203 Children's Literature
English 201 Readings in Literature: Culture & identity
Writing 100 Writing for College Success
English 355 American Literature I & II