Lori Ann Dunn, Ph.D.
Highest degree earned: Ph.D., Boston College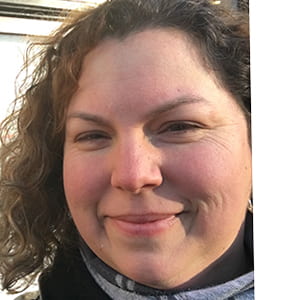 Current Employer: Providence College, Boston College
Significant projects: Dissertation Title: Using Elements of a Screenplay to Promote Visualization and Increase Reading Comprehension in Students with Disabilities and Striving Readers, Dr. David Scanlon, Chair; Research project with Dr. Marcy Zipke – Pre-Service Student Teachers and Distance Learning in a Pandemic; Research project with Dr. Susan F. Skawinski- Literacy Works! Recruiting Teachers of Color to Provide Personalized Literacy Learning Experiences for Striving Readers; National Indian Education Association Partnership with Dr. Susan F. Skawinski- Connecting our Pre-Service Teachers with Native Teachers.
Biography: I completed a B.A. in Elementary and Special Education in 1997 from Providence College and taught for several years in a self-contained special education classroom at the upper elementary and middle school levels. In 2007, I completed a M.Ed. in Literacy and Reading Education from Boston College. As a certified reading specialist, I spent many years teaching reading at the middle school level. In 2015, I entered the doctoral program in Curriculum and Instruction at Boston College with a concentration in Special Education and Literacy. During my doctoral studies I received administrative certification and spent two years as a High School Assistant Principal. Currently, I am thrilled to be working at Providence College and Boston College, instructing pre-service teachers. I have been an organist in the Diocese of Providence for 30 years, and my husband Ed and I have five amazing children: Anthony, Erik, Jeanna, Eddie IV, and Joey.
Courses taught: Exceptional Children in the Regular Classroom