Karen Karten
Contact: kkarten@providence.edu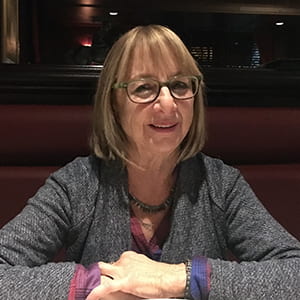 Highest degree earned:
M.Ed in English as a Second Language/M.Ed in Secondary School Administration
Rhode Island College/Providence College
Current Employer:
Rhode Island College/Providence College/Collaborative for Education Services (Licensure Program-Northhampton, MA)
Significant projects :
ESL Consultant (k-Adult), Pine Ridge Reservation Volunteer Program (Pine Ridge, South Dakota), PEACE Works (San Diego, CA), Praise Tabernacle Food Bank (Cranston, RI)
Biography:
I completed my undergraduate degree in English, Theatre Arts and Speech at Emerson College in Boston, MA and then spent several years working in Children's Theatre at the Animal Rescue League of Boston. Eventually, I returned to Rhode Island and I took the chance of a lifetime: I was offered a position in the Woonsocket School District as an ESL teacher and eventually became head of the ESL Department (K-12). I later advanced to chair of the English Dept. (6-12). Teaching at Providence College has been the perfect platform for me to share my experiences and knowledge. ESL opened my eyes to the plight of refugees and immigrants and to their catastrophic lives. Nationally and locally, I focus my efforts on volunteering at a local food bank and at The Pine Ridge Reservation in South Dakota as a means to give back. My passions in life include traveling, reading and spending time with my best buddy, Gracie Jo…the cutest, smartest Schnauzer ever. You can always find me at the beach, on the hiking trails sharing wonderful times with friends and another best bud, Carl (not a dog).
Courses taught:
EDU 404: Teaching Reading in the Content Area
EDU 455: Student Teacher Supervisor
EDU 301: Foundations of Education