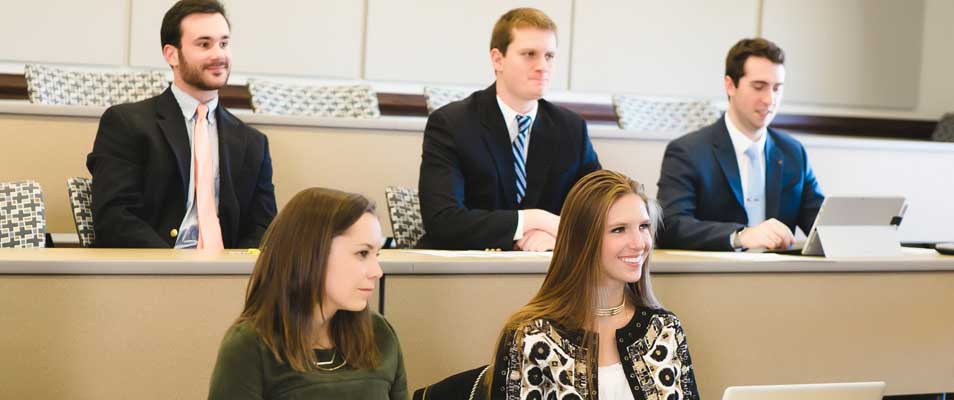 Leadership Development Certificate
Build the skills and knowledge you need to be a strong leader in today's complex and rapidly-changing world. Whether you work in business, the non-profit sector, or government, leadership today requires a new approach – one that's focused on collaboration, community, problem-solving, transparency, authenticity, diversity, and results.
Our Five-Course Leadership Development Certificate Curriculum
Our five-course program is designed to help you develop the skills you need to be an effective leader no matter where you are in your professional career, from entry-level to executive-level:
LDR 101 – Leadership Theory
This course examines the development of leadership theory and practice from a contemporary and historical perspective. Emphasis is placed on new models of "adaptive" leadership emerging in 21st century work, community, and civic contexts. Students will develop a leadership learning plan to guide their study.
LDR 201 – Leadership and Diversity
The study of leadership within a multicultural, multiethnic, global context is the focus of this course. A special emphasis is placed on understanding issues of power, influence, and authority when diverse groups practice leadership in a global society.
LDR 480 – Leader Development
Through course readings and discussions, self-assessments, reflections, and other activities, students will develop an understanding of who they are now and who they wish to become as leaders. Based on these understandings, students will create a personal development plan to assist them in becoming ethical and effective leaders.
LDR 481 – Leading Teams
Students will develop the skills and lay the groundwork for the leadership project to be carried out in LDR 491 Leading Change, integrating leadership theory with practice. Students will learn project development and relationship building, while developing an understanding of systems thinking and the dynamics of organizational change.
LDR 491 – Capstone: Leading Change
This capstone course enables students to produce a substantial leadership project that involves mobilizing others to create change. A thesis may substitute for an organizing project.
The program employs Providence College's distinctive Liberal Arts approach and focuses on practical experience. You'll develop the "soft skills" that are in high demand today, such as planning, communication, problem solving and conflict resolution, as well as the knowledge, understanding and skills that are essential to being an ethical and effective leader in any environment.
For those who don't yet hold a bachelor's degree or who are looking for an even deeper study of leadership, we also offer Rhode Island's only Leadership Development bachelor's degree program >
Why Choose Providence College School of Continuing Education
Our tuition is less than most state schools in the region at $375 per credit, and payment plans are available.
We allow you to transfer 3 credits from prior education toward your certificate
Our small classes are led by faculty who understand and accommodate the needs of working adults
Our advisers help you get started and are always available to support you along the way
You'll hold a certificate from Providence College, a prestigious institution that has been repeatedly named the top regional university in the northern United States by U.S. News and World Report
See all the ways PC makes it possible for adults to continue their education and reach their professional and personal goals