Environmental, Social, and Governance Certificate
Understanding ESG: Making Your Business More Socially Responsible
This 8-session program will provide an overview of trends in the field of social impact and why more companies are focusing on and investing in becoming more socially responsible. It will explain the why and how of measuring impacts through environment, social and governance (ESG).
Environmental criteria consider how a company safeguards the environment, including corporate policies addressing climate change, for example. Social criteria examine how it manages relationships with employees, suppliers, customers, and the communities where it operates. Governance deals with a company's leadership, executive pay, audits, internal controls, and shareholder rights.
A growing number of investors are also focusing on utilizing ESG screens for investing refers to a set of standards for a company's behavior used by socially conscious investors to screen potential investments.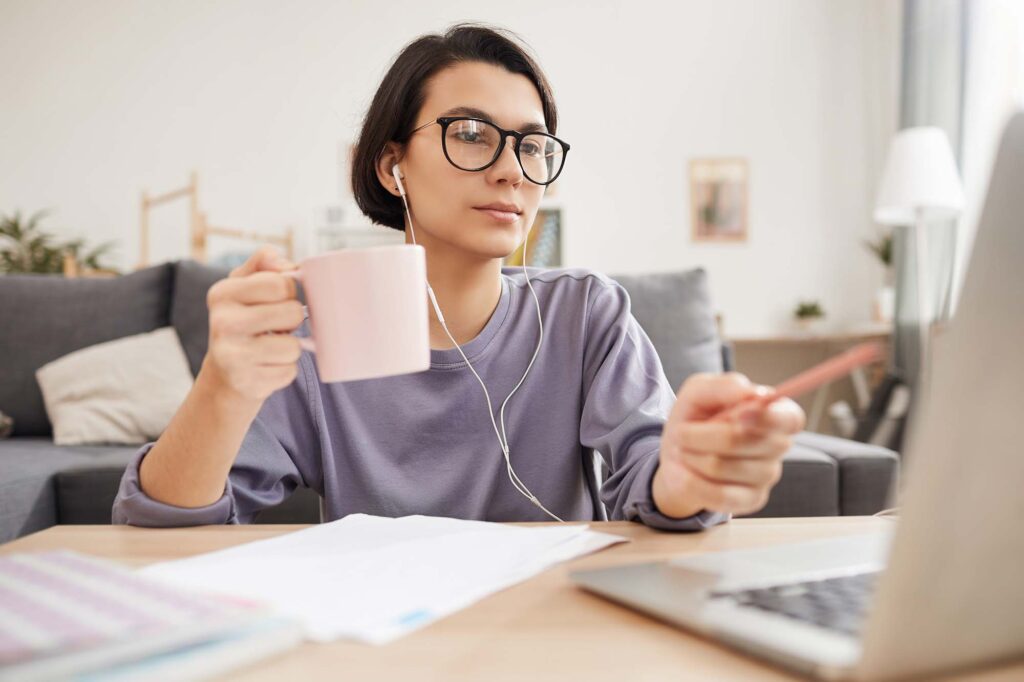 Program Highlights
This course equips professionals with skills and expertise in the field of sustainability and social impact. It will help individuals who are interested in building a new skill set that is in high demand in the market, and convert this knowledge into actionable strategies to bring back to your organizations.
Mid-level managers who are close to customers and innovation or members of corporate innovation teams will benefit from this program. It is also useful for business owners as they continue to develop strategies to ensure their company is aligned with growing trends and values.
FAQs
Mid-level Managers
Business Owners
Individuals interested in a new skill set

Week 1: Introduction to Socially Responsible Business Landscape

Instructor: Kelly Ramirez

Social entrepreneurship/enterprise is a rapidly growing field which utilizes an entrepreneurial approach to address social needs and create positive change. Companies such as Patagonia, 4ocean and Warby Parker epitomize strong and sustainable organizations which are creating both social and financial value. This module will provide students with an overview of this evolving field and help students understand how social entrepreneurs drive innovation and transformation in fields such as health, education, and the environment. Students will examine the opportunities and challenges associated with a variety of types of social enterprises, including social purpose businesses, nonprofits, and revenue generating enterprises.

Week 2: Models, Frameworks and Language: Charting a Path to Social Responsibility

Instructor: David Melancon

Models, Frameworks and Language: Charting a Path to Social Responsibility

Building off the landscape overview presented in session 1, this session will go more deeply into the multiple ways companies and organizations are thinking about, concepting and creating "socially responsible" businesses today.

Week 3: Introduction to the B Corps Certification and Standards and What and How to Measure

Instructor: Ben Anderson

In this module you will learn about Certified B Corporations which are businesses that meet the highest standards of verified social and environmental performance, public transparency, and legal accountability to balance profit and purpose. You will also learn about Benefit corporations which are a new legal entity (like a C Corp or LLC), used to create a solid foundation for long term mission alignment and value creation. Learn about why and how of certifying a company as B Corps and adopting the benefit corporation legal structure and also the standards that cross the following stakeholders: governance, worker, community, environment and customer, as well as how to apply this to your business. Finally, students will test out the B Impact Assessment (BIA) which is a tool that provides a comprehensive and objective measure of a business's positive impact on society and the environment.

Week 4: Building and Communicating Your Socially Responsible Brand

Instructor: David Melancon

In this module, we will learn about the value proposition for building a socially responsible brand as well as strategies for doing so. We will focus on how best to engage core stakeholders in the process and understanding how to best leverage various ESG strategies to maximize the positive impact it can have on the triple bottom line. We will look at numerous case studies from businesses from a variety of sectors and at various levels of scale. This session will provide a roadmap whether you are starting from scratch or looking at how to further amplify your socially responsible brand.

Week 5: Marketing Your Socially Responsible Business

Instructor: David Melancon

In this module you will learn about strategies to best position your company as a leader in social responsibility. You will learn about leaders in the field and their approaches as well as ways to get the word out to communities of socially responsible consumers and employees. We will explore the pros and cons of leading with impact in your messaging and marketing strategies. We will also explore channels through which best to market your business with this approach.

Week 6: ESG Best Practice

Instructor: Frohman Anderson III, Everhope Foundation

In this module we will explore the value proposition for businesses to embrace ESG principles and what impact investors are seeking when they consider investments.  Mr. Anderson will share his experience investing in early-stage impact first businesses. He will also discuss incorporating ESG principles across asset classes and the importance of additionality. This module will provide guidance for those considering investing in impact first businesses and businesses trying to raise funding from impact investors.  

Week 7: Case Study: Matouk

Instructor: George Matouk, CEO of Matouk

In this module Matouk CEO George Matouk will share the story about the company employees' decision to work to transition Matouk to be a more socially responsible business. He will share his "why and how" and the impacts that this transition has had on his employees and his business overall. He will focus on what he has done in terms of environment, social and governance. This practical session will serve as inspiration and roadmap for considerations when embarking on this journey.

Week 8: Case Study and Wrap Up: Groov-Pin Corp

Instructor: Scot Jones, CEO of Groov-Pin

In this module Groov Pin CEO Scot Jones will share why he decided to pursue transitioning his manufacturing company Groov-Pin into a more socially responsible company. He will share both the environmental impacts of adapting a lean approach as well as his decision to focus part of his ESG strategy on employee wellness. After the case study, we will have a wrap up and reflection with Kelly Ramirez.

What do I get for attending the ESG program at PC?

First and foremost, you receive a great education, taught by Providence College faculty who are excited to teach professionals. Second, you gain a practical understanding of trends in the field of social impact and why more companies are focusing on and investing in becoming more socially responsible. Participants who complete the course will also receive a non-credit certificate from Providence College indicating their completion of the program.

What's the time commitment?

The program will total 24 hours of instructional time, along with a suggested 1 hour for reading materials outside of class each week.

Do I have to attend all class sessions to receive my certificate?

You'll get the most out of your certificate program if you attend all the sessions. However, in extenuating circumstances, we can provide a video recording of the missed session.

What are the logistics?

Classes are 100% virtual.

How much homework is involved?

Most of the faculty will send you important reading materials before their class to give you a basic foundation on which they build. This reading generally takes less than an hour and is optional, but helpful.

Am I graded?

This is a non-credit certificate program. Non-credit programs are not graded; they are given a pass/fail designation only.

Is this program eligible for tuition reimbursement?

In many cases, yes, depending on the employer. Many of our participants receive partial or full employer reimbursement. Alert us of this arrangement with your employer and, upon program completion, we'll issue your pass/fail grade for reimbursement processing.

What does the program cost?

Take advantage of special pricing of $1,600 for the entire 8-week program.

Do I have to be accepted?

No. This is a non-credit program with open enrollment. Registration is on a first-come, first-served basis.

What if I need a refund?

A full refund is available prior to the start of the program if you need to cancel your registration.

What if I have questions?

Should you have any questions prior to starting your application, feel free to contact one of our knowledgeable advisers.