Terms
Fall/Spring
Late August to Early December
Format
Times
Term
Classroom Based
7-9:30 pm
15 Week
Hybird
w/ periodic on campus meetings
7-9:30 pm
15 Week
Virtual
7-9:30 pm
15 Week
Online - Asynchronous
NA
15 Week
Winter
Mid-December to Mid-Janaury
| Format | Times | Term |
| --- | --- | --- |
| Classroom Based | 8:30 am -4:30 pm | 1 Week |
| Virtual | varying times | 4 Week |
| Online - Asynchronous | NA | 4 Week |
Summer
Late May to Mid-August
| Format | Times | Term |
| --- | --- | --- |
| Classroom Based | 6-9:30 pm | 5 Week |
| Classroom Based | 8:30 am - 4:30 pm | 1 Week |
| Virtual | varying times | 5 or 10 week |
| Online - Asynchronous | NA | 5 or 10 week |
Paying For School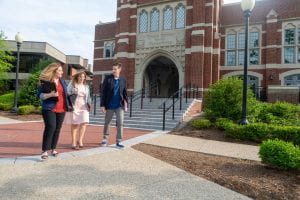 Tuition & Fees
We're surprisingly affordable. Our fall and spring semester costs are comparable to RIC and URI.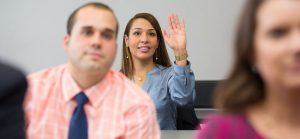 Scholarships
SCE awards thousands of dollars every semester through a wide range of scholarships including women, transfer students, students from diverse backgrounds, former and active military, and others.
Financial Aid
You may qualify for federal aid and we offer financial guidance to help you complete the application process.
Transferring Credits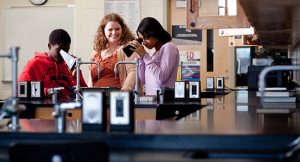 Prior College Experience
Learn how many credits we may accept for prior academic experience and how to start this process.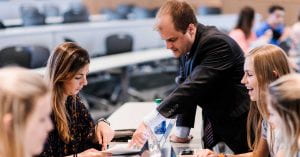 Community College Agreements
Learn about out transfer agreements with CCRI and Bristol Community College.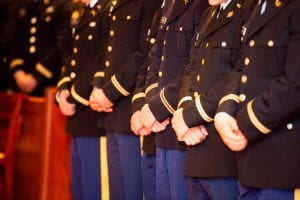 Work / Life Experience Credits
Find out how we'll accept credits for work, military or work / life experience.
Applying
Applying is easy and usually takes about 10 minutes to complete. We'll ask you:
When you plan to start classes
What program(s) you're interested in
Where you've attended school previously
Apply now and we will show you how easy it is to resume your studies.
Apply